In payment processing, friction is anything that presents an obstacle or challenge to completing a payment. Friction can include long checkout times, complicated forms, and limited payment options.
When consumers experience too many hurdles in making a payment, they're more likely to abandon the transaction—sometimes even if it means missing a payment. For collection firms, this can increase the time spent following up with consumers to get them back on track with payments.
Create a well-designed user interface.
Having an aesthetically pleasing design is an essential part of the payment process. Not only do consumers prefer a visually appealing checkout experience, they're more likely to complete a transaction if the checkout process is easy to understand and navigate. A well-designed payment page reduces confusion and errors. Plus, customers are more likely to understand the checkout process and feel secure in their purchase.
Provide clear billing statements.
For online billing portals, displaying the latest balance, payment amount, and due date makes it easier for consumers to know how much they owe and by when they should pay. Having the information readily available and simple to understand reduces the amount of time consumers spend trying to understand their bill.
Make it quick.
Simplifying the payment journey means customers can make payments quickly, without having to click through a complicated set of menus. This helps to eliminate potential confusion during the payment process. Simplifying the user experience also reduces the risk of payment errors and the potential for frustration. Consumers can complete payments with confidence that their payment will be processed correctly.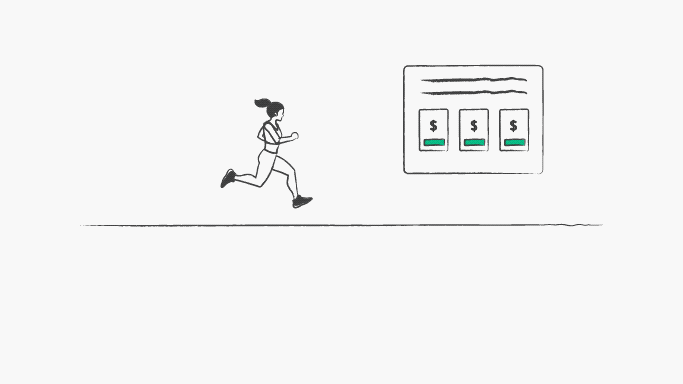 Provide choices.
Offer more than one payment option: like credit card, debit cards, and ACH. Consumers have the freedom to choose the payment option that works best for them. It's ok to limit the number of payment options—offering too many can be confusing for consumers and make it more difficult to make a choice.
Offer payment plans.
Offering flexible payment plans gives consumers the freedom to pay large balances over time. This reduces the financial burden and allows consumers to choose a payment plan that easily fits within their budget. This is especially helpful for consumers who can't afford to take care of a balance in one lump sum.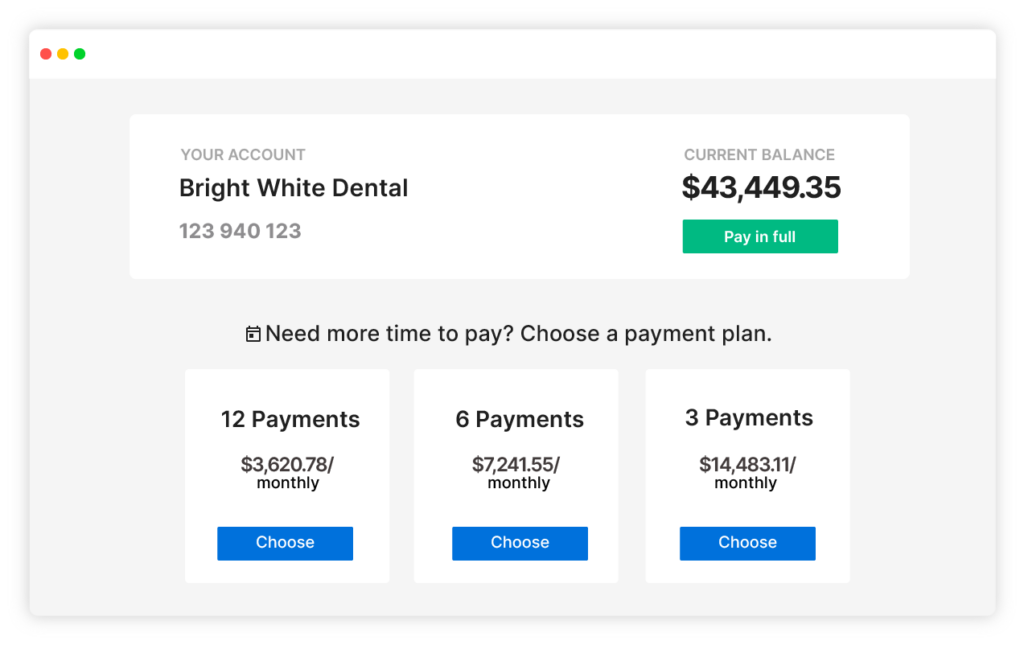 Allow guest payments.
Forced account creation is one of the top reasons that consumers abandon online payments. While there are some benefits to having consumers create an account, it can create friction for consumers who don't have time to complete the registration process.
Guest payments allow consumers to complete their payment quickly, without having to enter additional personal information or create an account.
Add a wallet feature.
Digital wallets are becoming an increasingly popular feature. When consumers can save a card or bank account to their account, they no longer need to manually enter their payment information each time they make a payment.
Offer recurring payments.
Recurring payments allow consumers to set up an automatic payment plan that charges their card or bank account with no additional interaction. Consumers can save time logging in and making a payment each month, while maintaining confidence that their monthly obligations are met. With automatic email reminders and payment confirmations, consumers stay informed throughout the process.
Prioritize Consumer Experience
Friction can be a major problem for businesses, as it can lead to abandoned payments and lost sales. It can also negatively impact consumer satisfaction. By reducing friction in the payment process, businesses can increase the chances of successful transactions and leave a positive impression on consumers.